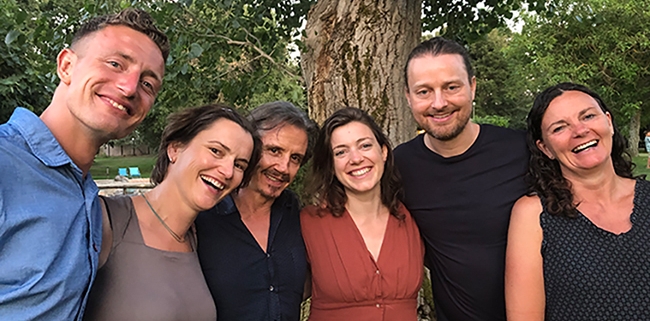 What does a former world champion and a former professional ballet dancer have in common?
They both attend Glenns Teacher Training in Stavanger.
In this field (yoga), we are often getting tabs on from outsiders like "half-lunatic", or "out with the fairies", therefore it is nice to present – some of the students of Glenn.
In week 4 in Italy this year, four of the TT students of Glenn attended, and I asked them, and the two other TT students:
Why do you choose to join Glenn's tt?
What is your background that makes this teacher so relevant for you?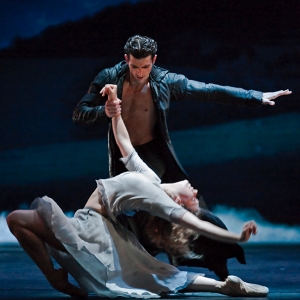 «I used to work as a professional ballet dancer. The last 8 years at the Zurich Ballet. My job was to be in the expression mode in practice and on stage most of the time. After finishing my career as a ballet dancer four years ago I have now through yoga discovered a different balance between impression and expression or inner and outer world.
Glenn´s teachings have shown me a complete different approach to physical work where the inner world has its place too. I am grateful for having the opportunity to learn from and be inspired by Glenn who carries many years of experience in life and yoga.»
Nora
«I have worked within the UK as a child care practitioner in the field of social work for over 24 years, the work can be hugely demanding and at times quite stressful. Yoga gives me the mindset to be clear, calm and an effective decision maker.»
Kirsty
«I am a medical doctor and have worked in that field indirectly and directly for more than 20 years and yoga has always been my passion and companion.
Glenn is a teacher who teaches with real depth, real interest in passing the teachings on with a warm heart and who authentically walks the talk which is very rare. I've been blessed to meet Glenn who holds these qualities as a teacher.»
Mikkel
«I come from a background of sailing on a high level. I used to train on a daily basis. As a teenager I was on the Danish national team and participated in both European and World championships several times. In 2005 I became world champion. At the moment I am studying to become a nurse and a yoga teacher.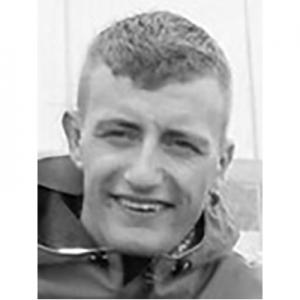 I joined Glenns TT shortly after having done one week intensive in Italy. I was amazed how thorough and detailed he is with his teachings. He explains the different asanas in a language which I found easy and smooth to relate to and to implement in the classes and in my own practice. He links the different body parts and there correspondents together whit numerous of techniques so that I now have a clearer understanding of how my body and my mind works.
He teaches not only asana, he teaches yoga.
What he teaches on the mat, I can bring into my everyday life.
It is easy to feel that he has his heart in what he does.
He is like no teacher I have ever meet. I truly feel his dedication and passion for sharing the true message of yoga and the potential it has to expand one's consciousness and see things for what they truly are.»
Frederik
https://www.bodilmauritzen.no/wp-content/uploads/2019/08/week_4_tt_2019.jpg
650
650
Bodil Mauritzen
https://www.bodilmauritzen.no/wp-content/uploads/2013/04/Bodil_11-300x55.png
Bodil Mauritzen
2019-08-12 20:04:46
2019-08-12 20:04:46
What does a former world champion and a former professional ballet dancer have in common?